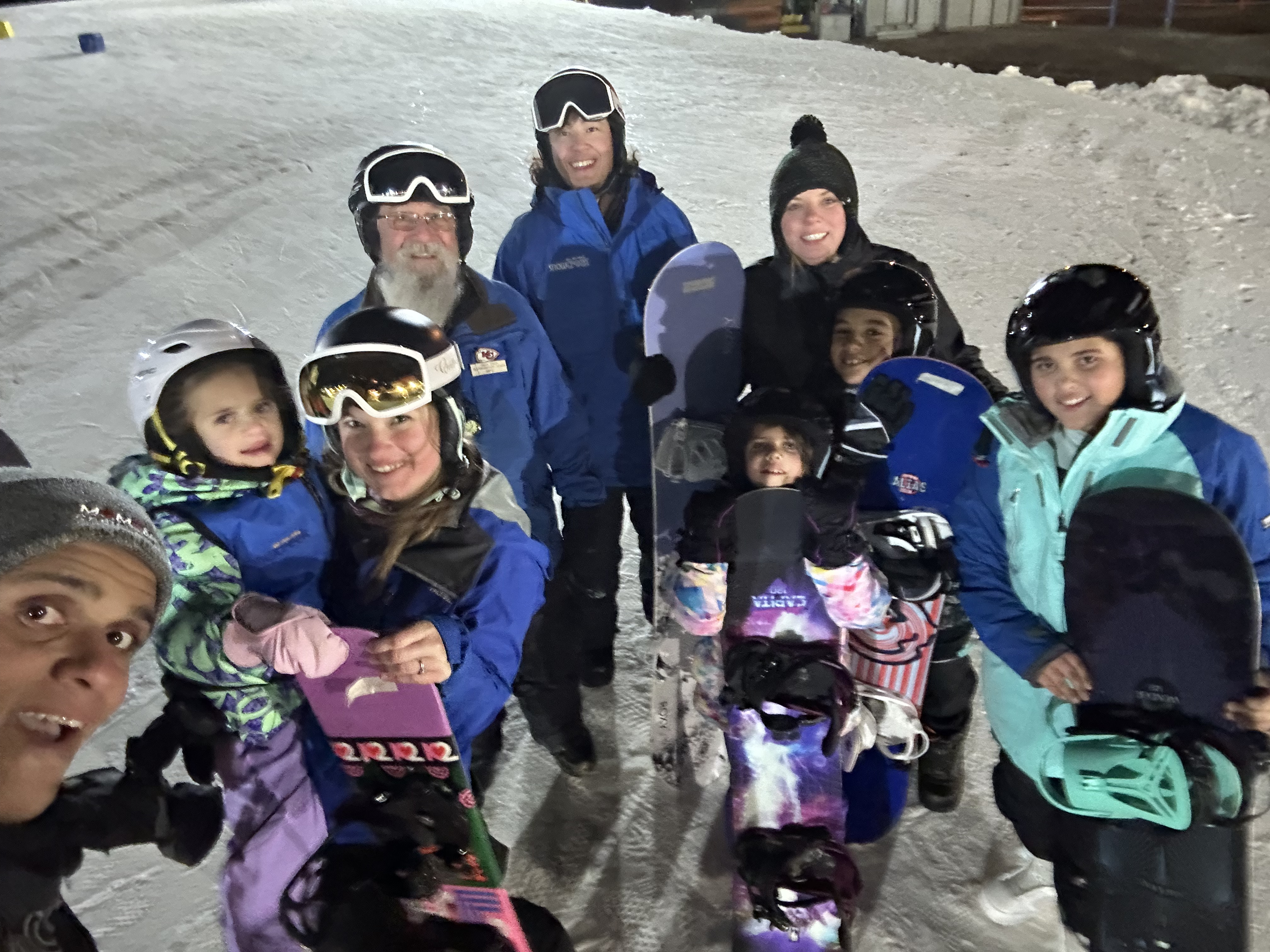 We have been planning a ski trip to Colorado with some other families from church. None of us know how to ski. When we started planning, we thought we would have time to go practice, here in Missouri. Well, the weather didn't really cooperate.
Last week, the weather changed, it snowed. So much so, they cancelled school one day. We figured this was our opportunity to get some practice, while the weather is cooperating.
The kids all decided they would rather snowboard. So we went to the local outfitter, with zero idea of what we needed, or how much it would cost. Jillian and I went first, got sized, picked out our gear. Then we picked up the kids early from school, and made a big deal of it. Jillian took them to pick out their gear and boards, and get sized. Sitzmark Sports helped us make that part extra special. Their tips and insights helped way beyond the outfitting.
We signed the kids up for lessons.
I can't imagine how their first experience with snowboarding could have gone any better. We had amazing instructors. The perfect instructors for our family. Kira and Henry went above and beyond. Mike, another instructor, helped us upon arrival because the reservations didn't get setup properly. Later, Mike ended up hanging out with all of us, over on the bunny hill, and made it even more special.
The snow turned to ice pretty quick. The entire place thinned out about an hour after we arrived. The kids didn't know any better. We kept on saying that if the kids can figure things out on ice, and still have fun, then the snow will be easy and even more fun! They kept going, and kept getting better.
Lola was impressive. She figured things out quickly. She was the first of the kids to put both feet in the binders. That pushed her older brother and sister to do the same. At the end of the night, they were all figuring it out, fear was gone. We had to pull them off the hill.
It could have went the other way. They could have hated it. We could have had different instructors. My wife is amazing. It was all her idea. She made it happen and she made it special.
Watch the video and listen for Mike, when Lola made him giggle with her fearlessness and grit.
We will be going back this week. This family snowboards!